Closest to the mainland, this imposing clutch of inhospitable ancient fractured granite islands are home to 2.7 million pairs of nesting seabirds, including some 60,000 endemic Snares crested penguins.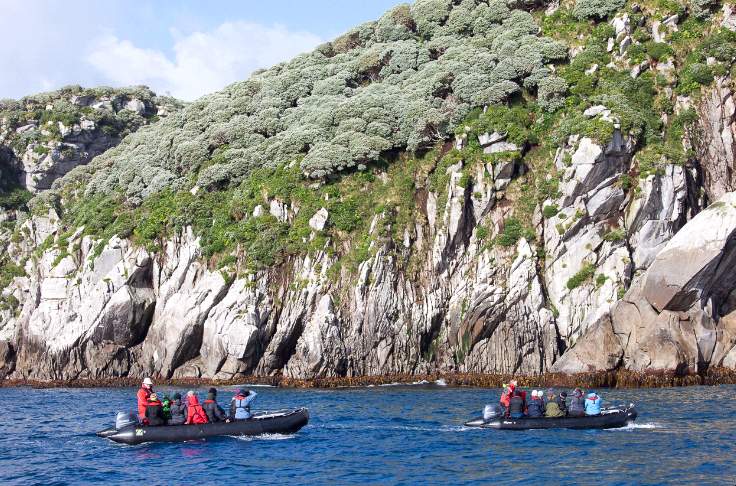 Not impressed? You will be when you're Zodiac cruising along their jagged towering cliffs, complete with Hooker's sea lion escorts, spotting nesting Buller's albatross and exploring sea caves as New Zealand fur seals lazily watch you pass from the comfort of their rocky recliners.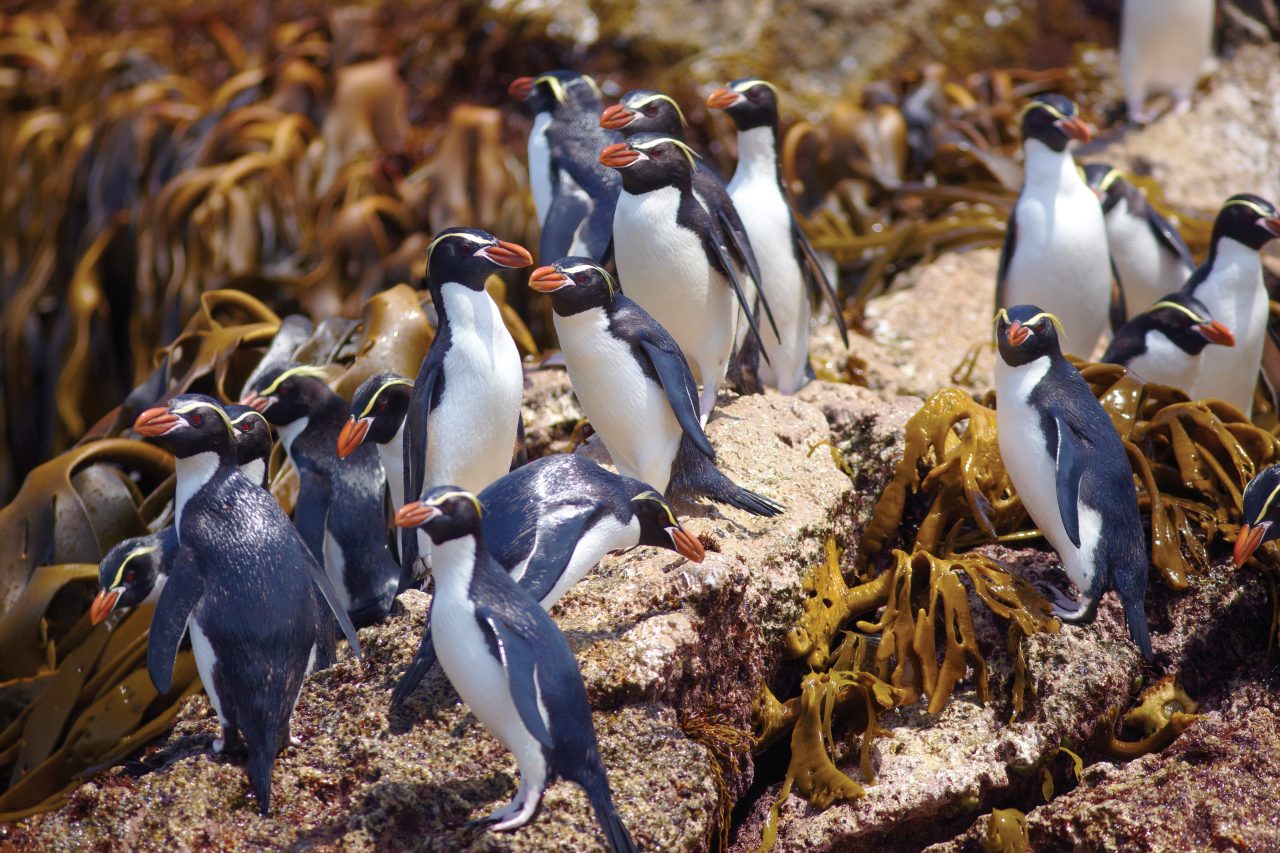 Bragging rights: Two words – penguin slide. Watching thousands of plucky, and often clumsy, Snares crested penguins navigate this treacherously-steep thoroughfare in and out of the water is endlessly fascinating – and filled with some seriously comical moments.